THEODORE TSEKOS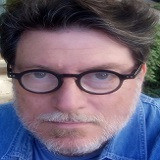 EMAIL:
ipedirector-at-ekke.gr

Curriculum Vitae
SHORT CV
Theodore N. Tsekos was born in Athens, Greece in 1957. He received his B.A. degree in Economics from the University of Athens, Greece (1982), his M.A. (DEA) in Administrative Science from Université de Picardie, Amiens, France (1984) and his Ph.D. in Public Administration from Panteion University, Athens, Greece (2003).
He is currently  Professor of Public Administration in the Department of Business and Public Administration at the University of Peloponnese, Greece. 
His professional career includes a Director's position at the Institute of Continuous Training for Public Servants, the Greek National Center of Public Administration (1989-2000), a Director's position at the U.N. Center for Public Service Professionalism, a joint project of the United Nations and the Greek Government promoting administrative reforms in transitional countries (2000-2004), and a Coordinator's position at the Division of Documentation and Innovation, the Greek National Center of Public Administration (2011-2012).
He has taught in the Postgraduate Program on European Integration, Panteion University, Athens, Greece (2004-2013), the Graduate Program on Business and Public Management Hellenic Open University (2004-currently), the Greek National School of Public Administration (1992 -2005 &  2013-14 and 2028-2019) and the Postgraduate Program on European Public Policy, Panteion University (2014-2018) .
He is the co-director of the collection "Public Policy and Institutional Analysis ", Papazissis Publishers, Athens (2009 – currently), a member of the Editorial Board of the Greek Review of Administrative Science (2009-currently), a member of the Editorial Board of the International Journal of Economic Sciences and Applied Research, (2008 – currently) and a member of the Board of Directors of the Centre for Institutional and Policy Analysis of the Panteion University, Greece (2007 – 2016).
He has published extensively on public administration and public management, public policy, e-government and quality management topics. His has edited nine books and authored two books as well as sixty articles and book chapters in Greek, English and French. 

RESEARCH INTERESTS
Governance
Public Administration
Public Policy
Public Management
Local Government and e Government
SELECTED PROJECTS
INFOCITIZEN, Cordis, Grant agreement ID: IST-2000-28759 "Agent based negotiation for inter- and intra-enterprise coordination employing a European Information Architecture for Public Administration" (2001-2003).
EU-PUBLI.COM, Grant agreement ID: IST-2001-35217 "Facilitating Co-operation amongst European Public Administration employees through a Unitary European Network Architecture and the use of Interoperable Middleware Components" (2002-2005)
SemanticGov (2006), "Legislative, institutional, and EU policy related requirements", Deliverable 2.2 , Providing Integrated Public Services to Citizens at the National and Pan-European level with the use of Emerging Semantic Web Technologies, Project funded by the European Community under the FP6 IST Programme. Φορέας εκτέλεσης: Πάντειο Πανεπιστήμιο
(2012), Public Management Skills and Tools. Improved Capacity for the Civil Enforcement Offices", EU Twinning Project Tr-2009-Ib-Jh-02, Fundación Internacional y para Iberoamérica de Administración y Políticas Públicas (FIIAPP) of Spain and European Public Law Organization.
SELECTED PUBLICATIONS
(2018), Local Public Service in Times of Austerity across Mediterranean Europe, (co-edited with Andrea Lippi), London, Palgrave Macmillan Publishing
(2018), Institutions and policies in the time of crisis. Administration, society, health system and the impact of the crisis, (co-edited with E. Bitsani, K. Mavreas and D. Sotiropoulos), Papazissis Publishers. (in Greek)
2017) 'Policy Evaluation Capacity in Greek Local Government: Formal Implementation and Substantial Failures'. (Co-authored with Athanasia Triantafyllopoulou) In Kopric, Ivan, Wollmann, Hellmut, Marcou, Gerard (Eds.) Evaluating Reforms of Local Public and Social Services in Europe (pp. 315-331). Palgrave Macmillan, Cham.
(2017) (contributor in: ) Ladner Andreas, Autonomy and Austerity: Re-Investing in Local Government in: Christian Schwab, Geert Bouckaert, Sabine Kuhlmann (Ed.) The Future of Local Government in Europe, Lessons from Research and Practice in 31 Countries, pp 23 - 52 , Nomos Verlagsgesellschaft
(2017) (contributor in: ) Denters Bas, Participation and Democratic Accountability: Making a Difference for the Citizens, in: Christian Schwab, Geert Bouckaert, Sabine Kuhlmann (Ed.) The Future of Local Government in Europe, Lessons from Research and Practice in 31 Countries, pp 79–100, Nomos Verlagsgesellschaft
(2016), Tsekos Theodore N, , ' From Municipal Socialism to the Sovereign Debt Crisis: Local Services in Greece 1980–2015' ( Co-authored with Athanasia Triantafyllopoulou) in Wollmann, Hellmut, Koprić, Ivan, Marcou, Gérard (Eds.) Public and Social Services in Europe, pp 135-149, Palgrave Macmillan UK
(2016), Institutions in the post-dictatorship Greece. Assessment of a contradictory period co-edited with A. Passas, D. Sotiropoulos and A. Triantafyllopoulou Athens : Papazissis Publications (n Greek)
(2015), "Structural Changes and Administrative Reform", in Georgarakis N., Demertzis N. (eds), The Political Portrait of Greece. Crisis and the deconstruction of the political, National Center of Social Research, Gutenberg Publications, Athens pp 359-377. (in Greek)
(2015), ( Co-authored with A. Stoggari), "From compliance control to performance evaluation", in Georgarakis N., Demertzis N. (eds), Evaluation, Special Issue, Science and Society, issue 33, Gutenberg Publications, Athens, pp 21-62. (in Greek)
(2014), "Reforming the State amid crisis: in search of a new paradigm in Makridimitris, Ant., M. Samatas, E. Prevedourou, M.-Il. Pravita (Eds), Public Administration Reform: Opportunities, Prospects, Weaknesses, Proceedings of the 4th Conference of Administrative Sciences, Sakkoulas Editions, pp 57-92 (in Greek)
EDUCATIONAL WORK
(2018), Local Public Service in Times of Austerity across Mediterranean Europe, (co-edited with Andrea Lippi), London, Palgrave Macmillan Publishing
RETURN TO LIST