Athens Social Atlas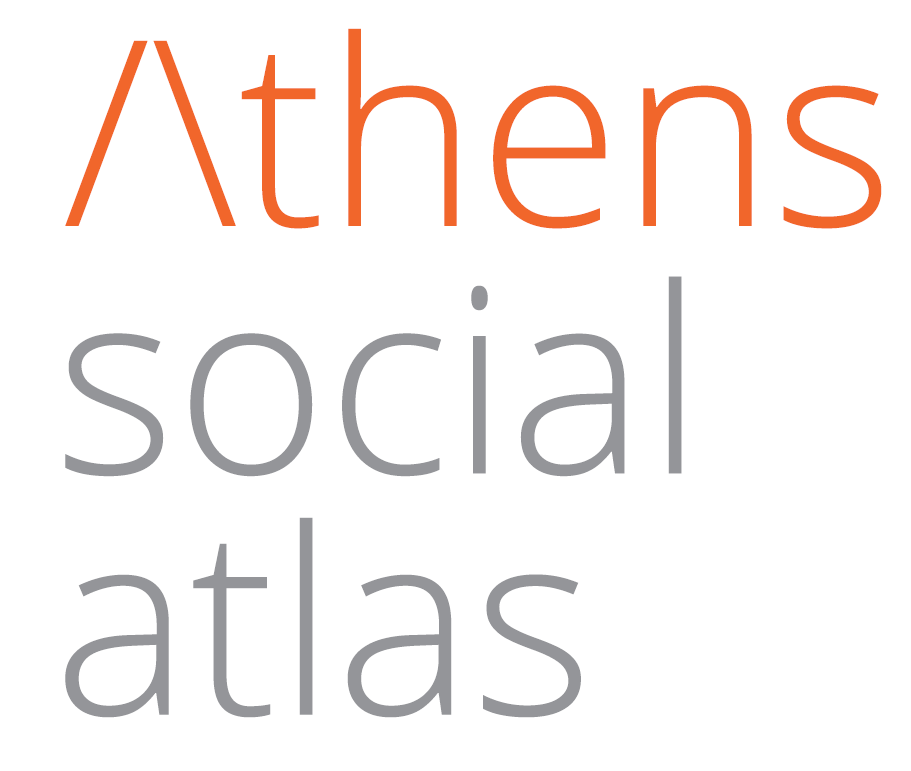 (Link: https://www.athenssocialatlas.gr/en/)
The Athens Social Atlas aims at highlighting key structures and processes that constitute the city's social fabric and to highlight the interactions between social processes and the built environment. Most of the entries in the atlas are based on current and past research on Athens that generated original datasets and led to novel analyses and findings, which to some extent remain little-known.
The entries are as diverse as the city they refer to, in terms of size and accompanying material. Some articles analyse the entire metropolitan area, for example the geographic distribution of Athenians according to their income. Others, on the contrary, focus on one residential quarter (for example, Kypseli) or even on one street only (Ippokratous Str.). The articles have been classified under thematic groups. In this sense, the atlas is more of a reference book, a broad thematic dictionary of Athens and not a traditional collective volume with closely related individual chapters that follow a central idea. In addition, the interpretations included in each entry do not necessarily reflect one overall viewpoint. They reflect the views of their authors, who were asked to express them freely, provided they could substantiate them.
The National Centre for Social Research has played a key role in the production of social atlases since its foundation.
• Kayser B (1964) Atlas Économique et Social de la Grèce, Athènes, EKKE • Nikolakopoulos H. (1984) Atlas of the legislative elections of the 18th of October 1981,Athens, EKKE.
This atlas follows, to some extent, the steps of the Social and Economic Atlas of Greece published in 2000 by the National Centre for Social Research (EKKE) and the University of Thessaly Press (Κοινωνικός και Οικονομικός Άτλας της Ελλάδας. Οι Πόλεις).
• Maloutas T. (ed.) (2000, 2nd edition 2002) Social and Economic Atlas of Greece.1: Cities, Athens-Volos, EKKE-University of Thessaly.
This project is different, however, in terms of its exclusive focus on Athens and its publication exclusively on the web, which allows for much more freedom in terms of form and for continuous renewal with the addition on new entries and the updating of existing ones.
Contact: info@athenssocialatlas.gr
Submitting new entries: https://www.athenssocialatlas.gr/en/submitting-new-entries/
Atlas Global Network
(Link: https://www.atlasglobalnetwork.com)
The Athens Social Atlas participates on the "Atlas Global Network" which is part of the five-year program (2022-2026) of the French School of Athens. The program seeks the creation of a network of Urban Social Atlases based upon the cooperation between individual projects and their parallel development. The principal issues of these Atlases are also cardinal research fields for EKKE: Urban space, mobility and migration, socio-spatial differentiations, crises and their effects.
The network includes projects that are either already online or are in the preparation phase such as: Cairo (Cluster Cairo), Caen (Atlas Social de Caen), Madagascar (Projet MadAtlas), Malmo/Copenhagen (The Öresund Urban Social Atlas), of Nantes (Atlas Social de la Métropole Nantaise), of Rome (Mappa Roma - Le Mappe della Disuguaglianza), of Thessaloniki and Tirana.
Contact: info@atlasglobalnetwork.com