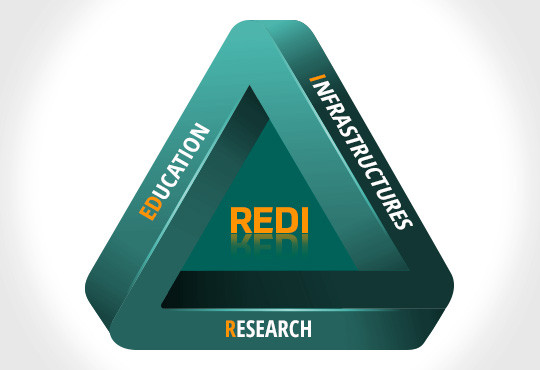 The project "Research, Education and Infrastructures: the triangulation of EKKE strategic axes (REDI)" reflects EKKE's strategy for research and development (R&D) for the period 2017-2020 and has three main objectives:
i. The upgrade of existing research infrastructures.
ii. The conduct of field research within three thematic priorities: a) Youth, b) Sustainable tourism development, c) Use of Internet in Greece and
iii. Education and development of methodological tools.
The project consists of seven Work Packages (WP):
1. Strengthening laboratory research and innovation infrastructures - Innovative laboratory "WebLab".
2. Expansion and upgrading of the web application "Panorama of Inventory Data, 1991-2011".
3. Development of educational tools for market research and surveys methodology and social research.
4. Sustainable tourism development: Diving tourism in Marine Protected Areas and Thermalism in Areas of Thermal Natural Resources
5. Youth Print Web Platform (YouWeP).
6. Electronic Publications Infrastructure in Social Sciences transition into a production process.
7. Publication and dissemination actions.
Main project outcomes are: a) Development of R&D resources (capacity building), b) Enhancement of extroversion and networking, c) Creation and dissemination of new knowledge, d) Enhancement of demand for innovation by public administration and e) Incubation of new business agents and social partners.

DETAILED INFORMATION
LOGO:

REDI

BUDGET:

840.213,75

FUNDING CATEGORY:

Funded

SCIENTIFIC COORDINATOR:

Nick Demertzis

SCIENTIFIC JOINTLY COORDINATOR:

Apostolos Linardis

ΙΝΣΤΙΤΟΥΤΟ:

IPE

YEAR START:

2017-10

DURATION IN MONTHS:

36
RETURN TO LIST